Several Below Deck fans wondered if Isabelle "Izzy" Wouters had COVID-19 (coronavirus) when she became ill while on charter. Although she had some of the hallmark symptoms, Captain Lee Rosbach shared she did not have the virus.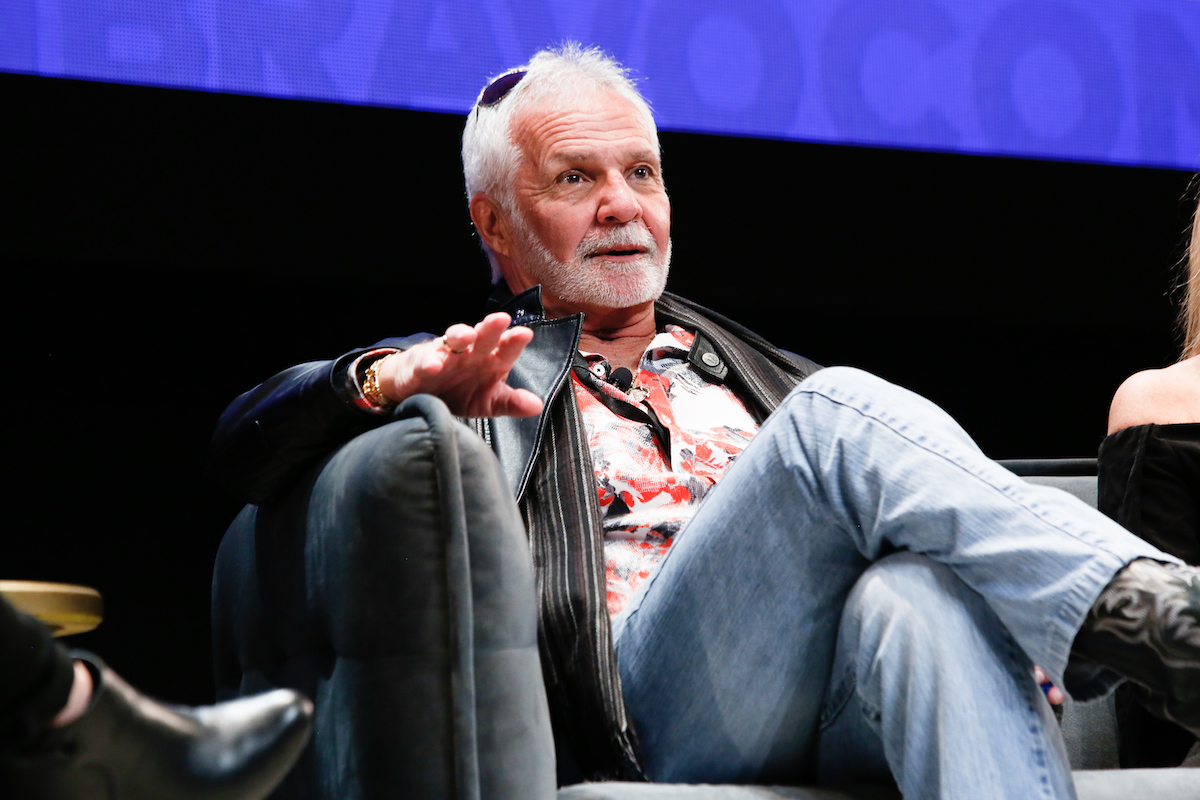 Wouters pushed through during the charter, working the majority of her normal hours but resting when bosun Eddie Lucas suggested she return to her bunk. However, Wouters' condition didn't improve so Lucas put her into quarantine so she could avoid getting the rest of the crew sick.
"No Eddie!!! I never want to hear the words QUARANTINE! Again!" one person tweeted during the episode. Rosbach and Lucas discussed the possibility that Wouters could have contracted COVID. But only one case was in the vicinity during filming so they ruled it out.
A fan asked why Rosbach didn't worry that Wouters had COVID. "It wasn't an issue at that time. We were just getting bits and pieces at that time. So we did what we thought was good at the time," Rosbach tweeted.
Previews show that the crew begins to feel sick
While Rosbach shared on Twitter that Wouters didn't have COVID, the rest of the crew becomes ill, which worries Rosbach. "Sorry I'm semi-dying," Ashling Lorger is seen telling chief stew Francesca Rubi in the previews for an upcoming episode. Lorger sits by a window sipping water as Rubi worries about her getting sick.
But then Elizabeth Frankini tells Rubi she has a urinary tract infection. Meanwhile, chef Rachel Hargrove shares with Rubi that her "stomach is really messed up."
RELATED: 'Below Deck': Did the Crew Worry that Izzy Wouters Had COVID?
"Oh my God, what the hell is going on," Rubi says in a confessional. "I can't have the crew dropping like flies." She's then seen telling Rosbach a crew member needs a doctor. Lorger is then seen feeling sick in her cabin.
The crew were beginning to worry about COVID
Lucas and Lorger were filmed discussing the virus. Lucas talked to the crew about bits of news he retrieved online. Meanwhile, Lorger's mother seemed concerned, telling her to get a mask before she flew home.
Chef Rachel Hargrove had a totally different perspective on the virus. She and her boyfriend were living in Italy, which experienced the first wave of COVID before the U.S. "I was actually in the know [about COVID]," she told Showbiz Cheat Sheet. She said Italy was way ahead of the U.S. in terms of the threat level. "So I don't think the American public realized the actual progression and how fast it was and how big it was," she said. "Because it came to light in February. And then it took down all of Europe like straight away."
RELATED: 'Below Deck': Chef Rachel Shares Her Nacho Recipe That Would Definitely Pass Captain Sandy's Test
"I was actually furious that it took that long for America [to take action]," she continued. "I'm very upset about it." She was also shocked by how Americans were reacting to the virus. "Oh yeah, [they'd say] it was influenza," she recalled. "It really hurt me to actually say something. Like I was gobsmacked."
Read the original article from The Cheat Sheet

SOURCE: Showbiz Cheat Sheet – Read entire story here.