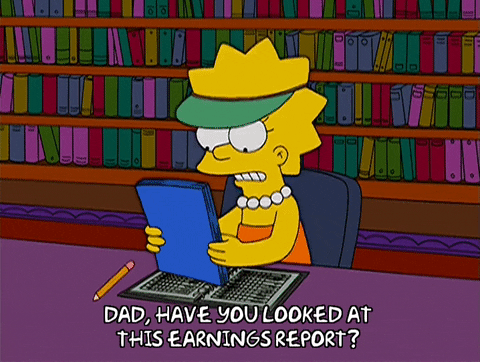 What a boring weekend!
For a change, there wasn't any news – things just sort of drifted along but, poof!, half of January is already behind us and already we're moving into the heart of Earnings Season with 10% of the S&P 500 reporting this week followed by over 20% next week and we'll be half done by the end of the month and then it's February already – boy time flies…
This week we concentrate on earnigs from the Financial Sector and I find Schwab (SCHW) very interesting at $48 as that's $61Bn after they swalled Ameritrade but they are only making $3.6Bn this year, just $300M more than last year with Q4 likely to be down from last year – not too supportive of a record-high valuation. ; ;
It will be a good test to see how rational traders are getting (if at all) in this ultra high-value market environment. ; Bank America (BAC) and ;Wells Fargo (WFC) are also expected to be making less money than they did last year and they too are at year highs – might be an interesting time for a little correction?
WFC, of course, is coming off fake account scandal but it hasn't really cost them a lot of cutstomers after 3 years as Revenues were $88Bn in 2016 and $85Bn in 2019 and profits are down 10% but, of course, the stock is up 10% from the 2016 highs ($50) and 20% off the lows ($45) because – well because it's part of the overall Valuation Rally – where everything is more expensive than it used to be. ; ;
Still, a good case can be made for shorting them here and WFC reports tomorrow morning and it seems very unlikely they are going to hit $55 so the way I would play it is:
Buy 10 ;WFC March $52.50 ;puts for $2.10 ($2,100)

Sell 10 WFC March $50 puts for $1.05 ($1,050) ;

Sell 5 ;WFC March $52.50 calls for $1.30 ;($650) ;
That's net $400 on the $2,500 so there's $2,100 (525%) of upside potential in 67 days if WFC is below $50. If earnings are good and they stay above $52.50, we will owe…

SOURCE: Phil's Stock World – Read entire story here.