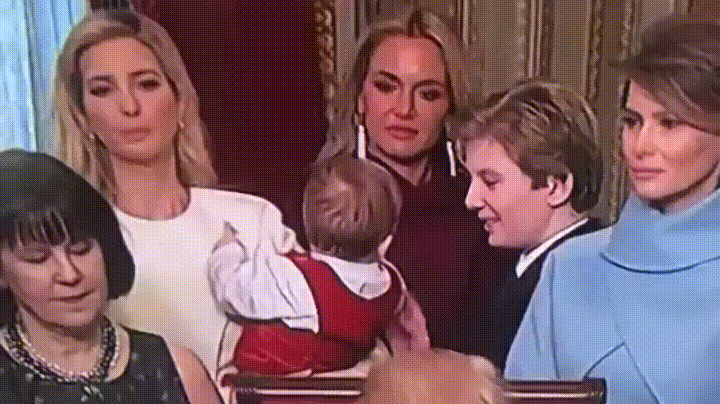 I feel like we're playing Peek-a-Boo! ; ;
You know, the game in which you are able to surprise a baby over and over again with the same simple trick? ; Yeah, "peek-a-boo" – whose got a trade deal? ; You have a trade deal! ; Good boy. ; ;Where's the trade deal? ; Peek-a-boo! ; There it is? ; Look, it's a trade deal. ; Where's the trade deal? ; Where is it? ; Peek-a-Boo! ; There it is! ; Who's a good boy? ; Where's the trade deal? ; Do you see a trade deal? ; Peek-a-Boo! ; There it is! ; ;
Isn't that fun? ; I could play that game for months and, apparently, every time I play the market goes higher – no matter how many times I show some small amount of progress towards a trade deal WE FRIGGING HAD TWO YEARS AGO! ; There is no imagined scenario in which the US is actually getting a "better" deal than the free trade deal we had BEFORE Trump began messing around. ; Trump has forced China to make other trading alliances – and China is not going to throw that away just to please the unreliable US. ; ;
Today's big reveal, that's good for a 150-point (0.5%) ;gain on the Dow is because Beijing, WITHOUT saying there will be a deal, laid our a framework for phasing out tariffs over time. ; Officially, according to the WSJ:
BEIJING—China's Commerce Ministry said China and the U.S. have agreed to ;lift some tariffs on one another ;in stages if the two countries reach a partial trade deal, a goal both have been building toward since October.

"If the phase-one deal is signed, China and the U.S. should remove the same proportion of tariffs simultaneously based on the content of the deal," spokesman Gao Feng said at a regular press
…

SOURCE: Phil's Stock World – Read entire story here.